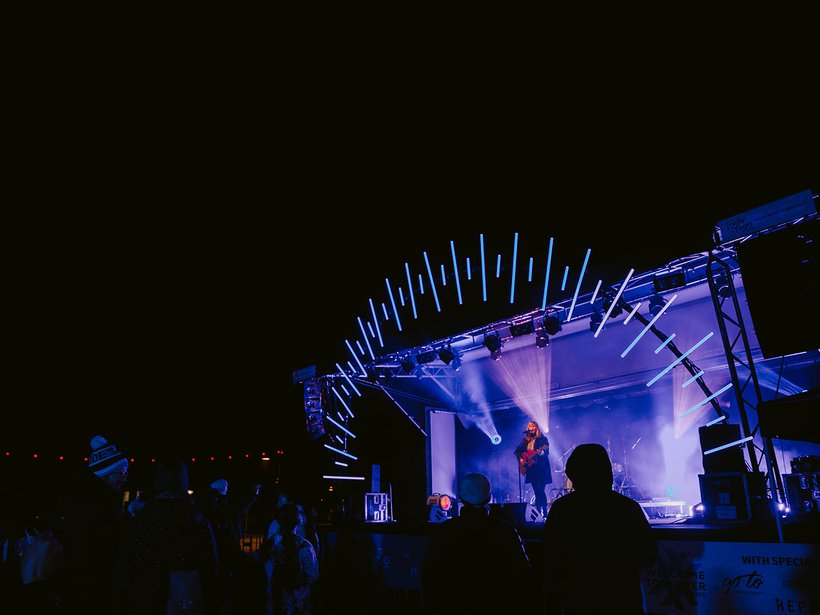 Welcome to Winter '21
Bringing back a warm familiar feeling to kick-off Queenstown's winter season.
We were so excited to partner with Destination Queenstown to bring live music back to the Queenstown waterfront in the form of our very own 'TomTom Sound Stage'.
After a tough year the brief was to bring a scaled back production that still brings an epic show. Switching from a pole ground support structure to a trailer stage allowed us to still transform the waterfront with a lighting package that could deliver a show matching the high production standards of previous winter events. We paired this with a bespoke stage façade design, made to look like icy shards, using our VDO Sceptron product.
Across the park we also busted out an old favourite to transform the iconic Eichardts building into a moving snowflake projection surface, complete with its very own fireworks display.
Client: Destination Queenstown
Trailer Stage : TSL-33 by TrailerStages https://www.trailerstages.co.nz/
TECH SPECS:
Martin VDO Sceptron
ClayPaky Mythos2
ClayPaky K15
Martin Mac101
Hippo Karst Server
GrandMa3 Console
Christie 14K Projectors
Resolume Arena 6