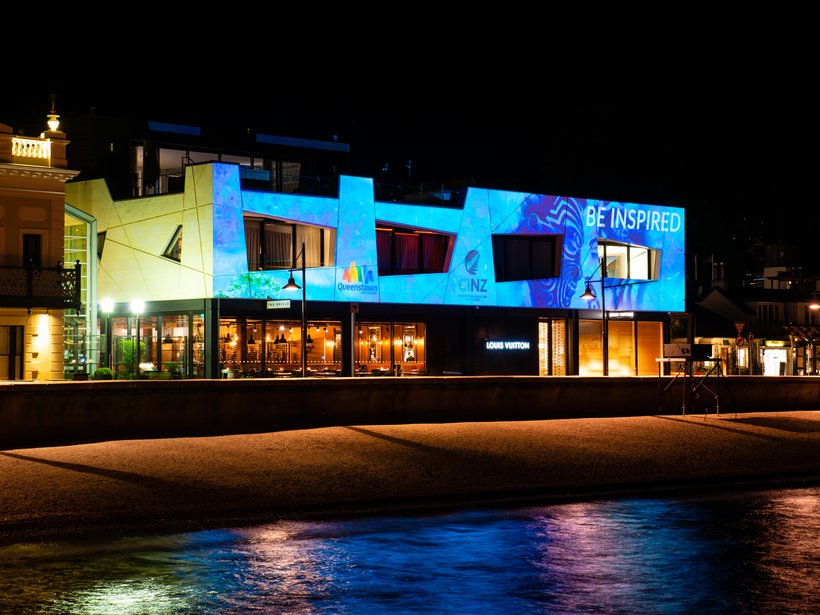 CINZ Eichardt's
The 43rd annual Conventions & Incentives New Zealand (CINZ) conference was a three-day event in Queenstown, offering educational programmes and networking opportunities for its members.
The final evening gala, hosted at Walter Peak. The return journey back to Queenstown on the TSS Earnslaw held one last surprise for the guests. On arrival, the two lovers from the Legend of Lake Wakatipu (from the welcome function) were projected onto Eichardt's Hotel by TomTom Productions – the official way to mark the close of the Conference.
Our client had these kind words to say post event:
"I worked with Hamish and the team for our annual conference. I was struck by their fantastic creativity combined with a "can do" attitude. I'm looking forward to working with them again." — Heather Cornish, Events & Marketing Director, Conventions & Incentives New Zealand.
Tech Spec
Projection: 2x Christie Digital HD14KM
Control
Resolume Arena 6
Venue: eichardts.com
Transport: realjourneys.co.nz