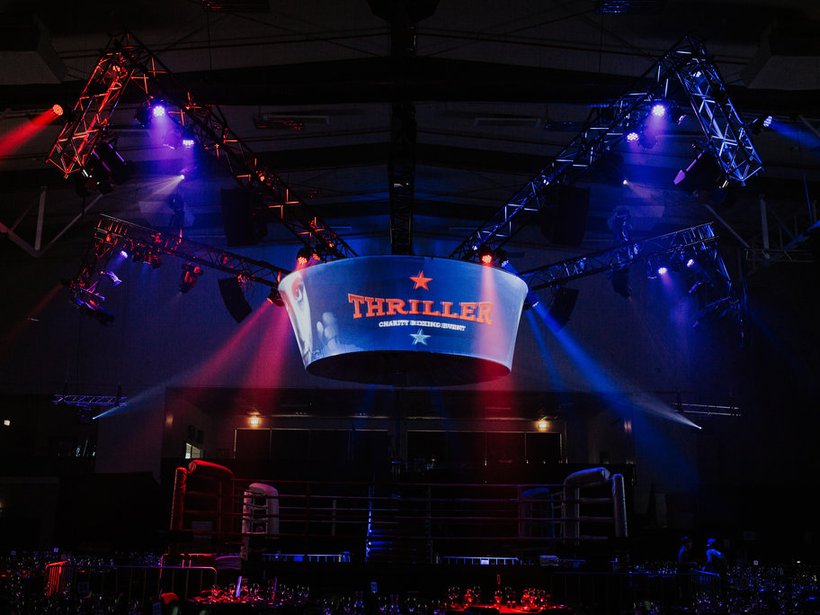 Thriller
Thriller is a charity boxing event, the contestants are amateur boxers from the community.
We reconfigured our 'Spider Structure', created for the Rhythm & Alps music festival, to create a five legged truss over the ring.
The ring LED video wall was replaced with a seamless 360 degree cylinder projection surface.
The surface was projected with our Christie 14,000 lumen projectors and mapped with Hippotizer media servers.