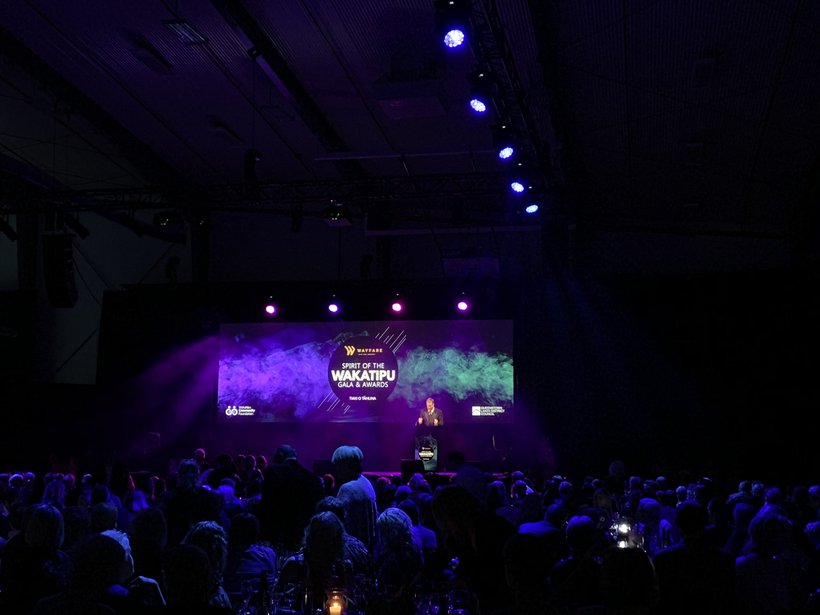 Spirit of the Wakatipu Awards
The Spirit of the Wakatipu Awards are an opportunity to recognise and celebrate those individuals, organisations, groups and corporate entities who put their hand up and contribute in a philanthropic way to the Wakatipu community and who hold true to the values that collectively define what is unique about the place we call home.
In support of all those who give back to the community, TomTom sponsored the awards evening with our Give.Give. initiative.
The presentations were projected onto our 3:1 10m wide surface & was the first gala dinner for our Clay Paky HY B Eye K15 wash / effect lights, which were used to create a breakup effect over the tables.
The lectern displayed an animated digital logo with its built in TV.
Tech Spec;
Surface - AV Stumpfl 30' 3:1 front pro
2x Christie Digital HD 14KM Projectors
Barco S34K Image Processing
Control
Resolume Arena
High End Hog 4