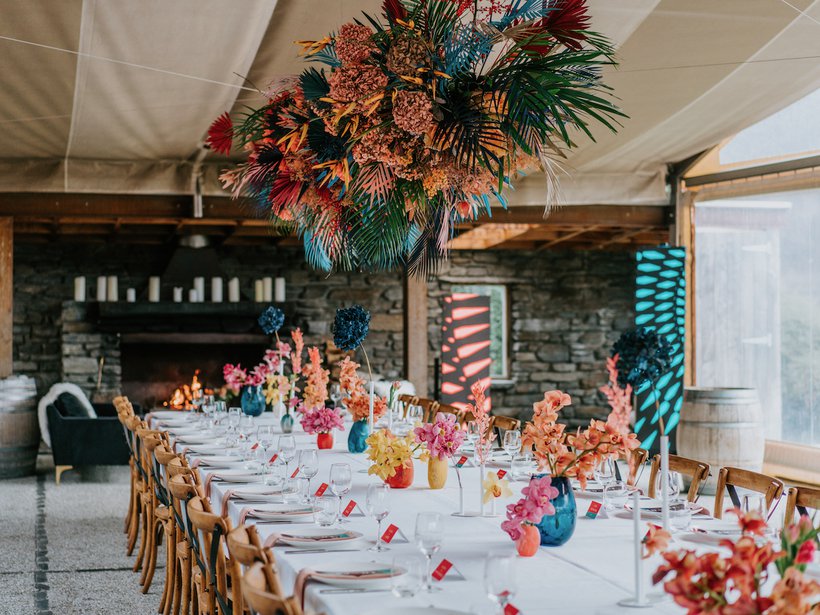 Lunch at Winehouse
In a design collaboration with QT Event Collective, TomTom provided LED screens, eye candy lighting and content for this colourful lunch for Destination Queenstown.
The centrepiece for the lunch was the floating floral display over the table. The LED screen's content complimented the floral colours to extend the theme throughout the room.
Being in the Winhouse's main marquee space, with clear walls, traditional lighting for atmosphere wasn't going to work due to the ambient light from outside, so we used our Sceptron video strips to create an eye candy look as the backdrop to the entertainment on the deck. These were also coloured in the lunches colour pallet.
Tech Spec;
LED screen - VuePix 2.6mm LED
Strips - Martin VDO Sceptron
Control
Green Hippo - KARST Hippotizer V4