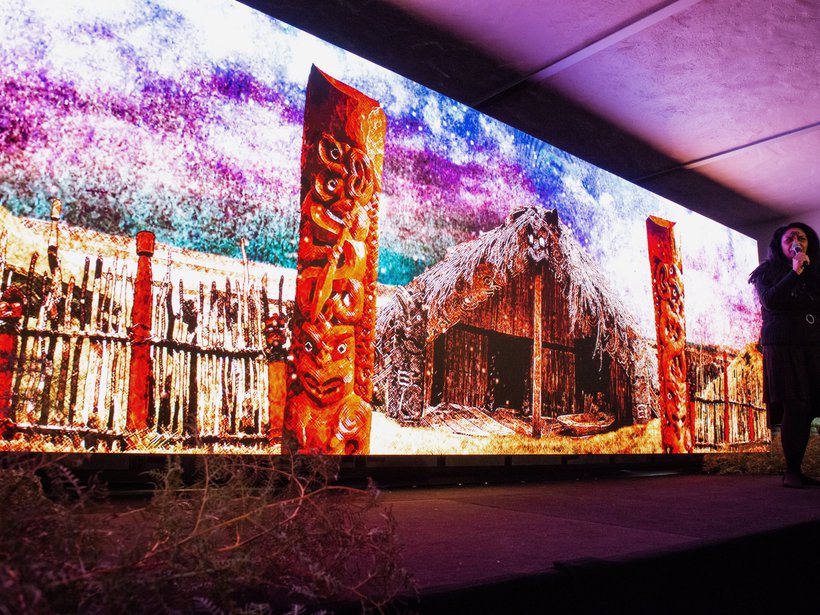 CINZ Conference
The 43rd annual Conventions & Incentives New Zealand (CINZ) conference was a three-day event in Queenstown, offering educational programmes and networking opportunities for its members. For the welcome event we partnered with Watson & Wyatt Event Design to showcase a unique welcome to Queenstown. Delegates were told the Legend of Lake Wakatipu, and the cultural heritage Queenstown, which was accompanied by animated scenes on the LED video screen behind the performer.
The intimate space for the performance called for our 2.6mm LED wall, with the guests only meters away from the screen, the image was clear and crisp without pixelation. The ratio was 3:1, 2.5m tall by 7.5m wide.
Our client had these kind words to say post event;
"I worked with Hamish and the team for our annual conference. I was struck by their fantastic creativity combined with a "can do" attitude. I'm looking forward to working with them again." — Heather Cornish, Events & Marketing Director, Conventions & Incentives New Zealand.

Tech Spec
VuePix DB Series 2.6mm LED Screen
Control
Green Hippo Karst Hippotizer