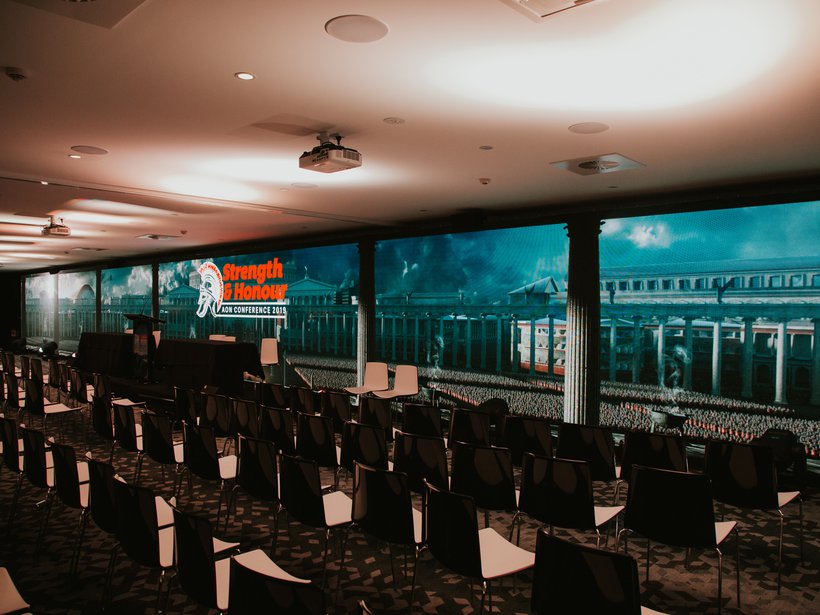 Longest Screen in Town
What is the biggest size you can make an LED Screen in the Rydges Queenstown? Our client asked....
35.5m x 3m we replied (after drawing it in our CAD floor plan software, WYSIWYG (What You See Is What You Get)).
First problem was getting the 106m2 down the staircase access into the room... but you can leave that one with us too!
The result was a stunning mega wide screen covering the length of the conference space. Which was the first thing the delegates saw as they entered, leading into the opening video - custom made for the conference and taking full advantage of the width of the screen, they travelled through accent Rome, into the colosseum.
Then down to business! We alternated PiPed (Picture in Picture) screens of the presentation and a live camera feed onto the screen, so every seat could see both the presenter and their slides no matter how far down the room they were.

Tech Spec
TEKKEN 3.9mm pitch LED Screen (provided by our friends at Pixel)
Control
Barco S3 4K
Playback
Watchout media servers
Venue
Rydges Queenstown