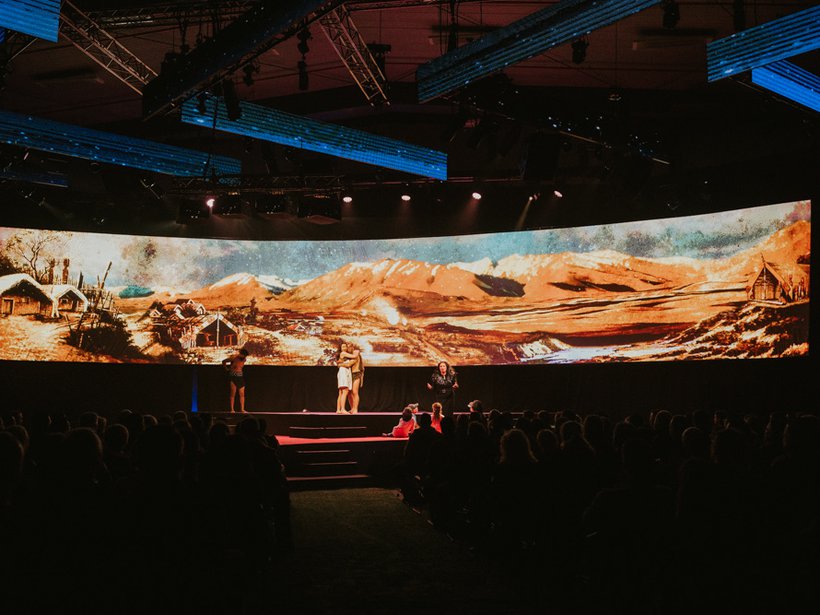 The Legend of the Lake
We created a 26m wide curved projection screen to immerse the attendees in the conferencing sessions, but not before a stunning opening performance about the legend of Lake Wakatipu.
The performance was theatrical, cinematic, multi -sensory production 'The Legend of the Lake' is the story of a Maori princess, her lover ,a terrible taniwha and the birth of Lake Wakatipu, Queenstown. This unique story is told through beautiful animated imagery, clever soundscapes and personal narration with traditional local actors.
For the plenary sessions, the hero screen displayed presentations and PiPed IMAG camera feeds of the speaker onstage.
Tech Spec;
Surface 26m x 3.5m
4x Christie Digital HD14KM Projectors
Barco S3 4K Image Processing
Watchout Media Servers