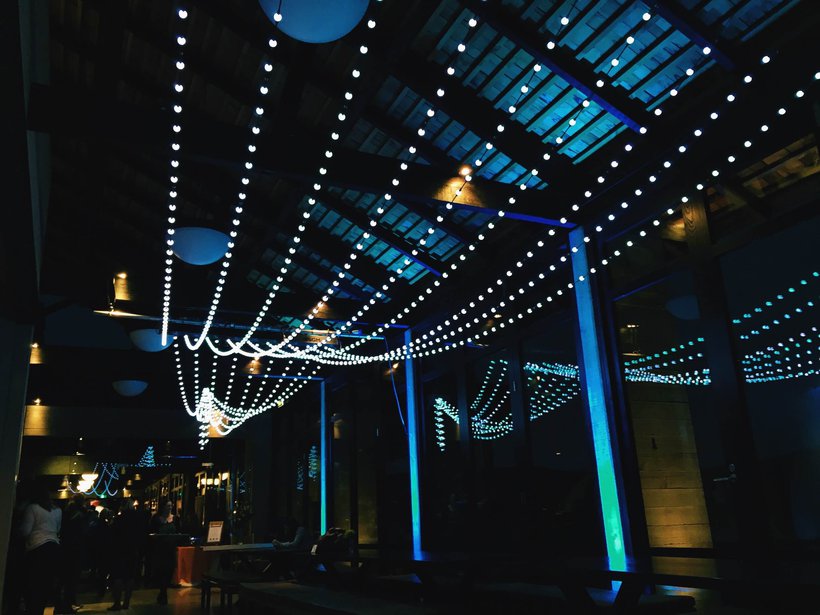 Light Bead Chandeliers
SGM B-100 light beads don't have the most creative name, but are a favourite for us to transform spaces!
For this gala at the Jacks Point Clubhouse we created an overhead chandelier in the pre function space, leading into the dinner room.
The installation was pixel mapped, so each bead lit in sequence with the others to create light patterns that danced along each string.