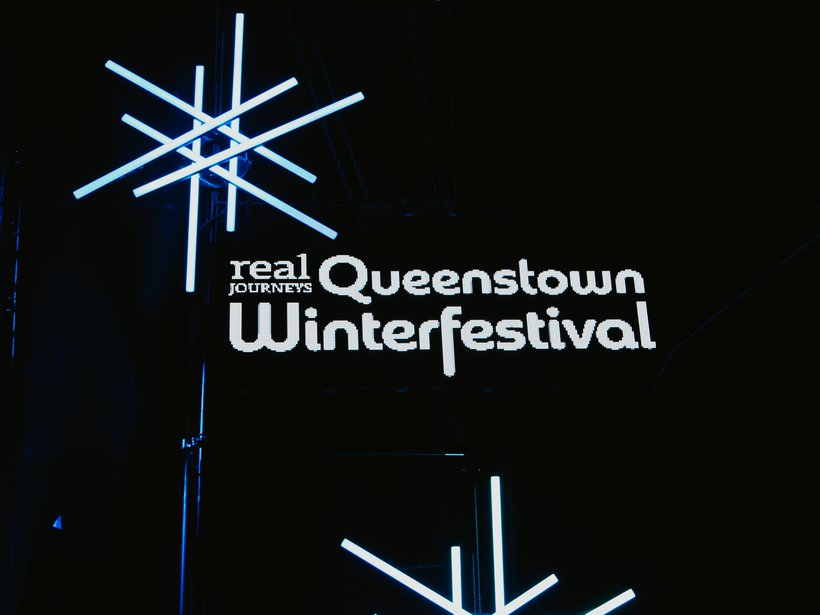 Winter Festival Snowflake Logo
In previous years we used projection to light the face of the Winter Festival main stage, but with a program change with an earlier start time we needed to rethink how to highlight the brand for the daytime, where it's too bright for outdoor projection.
This year was also the debut year for the Winter Festival snowflake logo. We decided rather than using a video medium to display the logo we would make the logo the video medium.
Using our Martin VDO Screptron we created a version of the logo that we could run video content over. As with all LED products, the light source comes from the unit, so it doesn't have a problem being visible throughout the day.
The stage design consisted of twelve snowflakes, three of which had an accompanying LED screen for text playback.