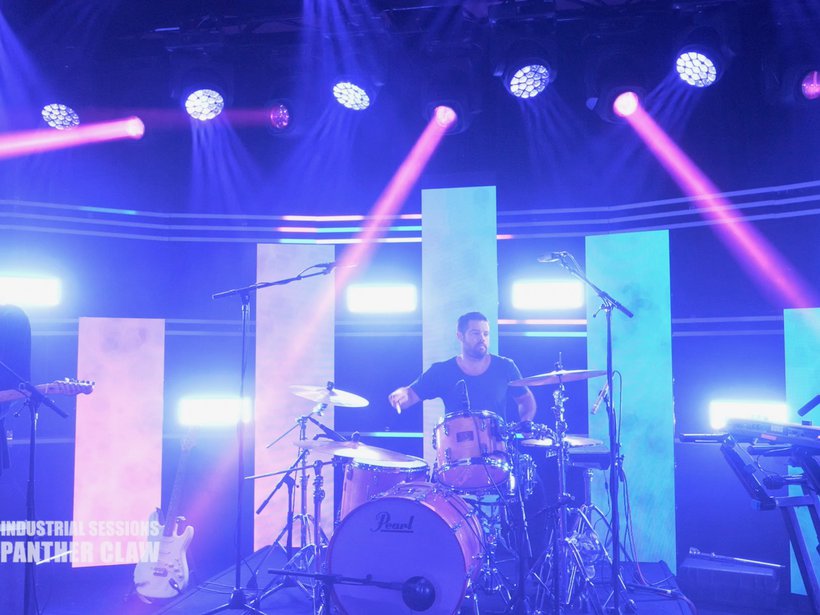 Industrial Sessions in the ODT
A trio of Queenstown production and entertainment companies have taken live streaming to a $30,000 calibre.
Industrial Sessions launched its first stream on Wednesday night with a performance from Queenstown's very own up-and-coming singer-songwriter, Sofia Machray. The show was broadcast across Facebook, YouTube and Instagram. Industrial Sessions is a collab between three Queenstown businesses – Queenstown's TomTom Productions, SoundPeople and Shotover Media, which neighbour each other on Gorge Road's Industrial Place. It not only brings together the trio's expertise but thousands of dollars worth of sound, lighting and camera equipment.
TomTom Productions director Hamish Edh says the collaboration comfortably covers the core needs for live streaming. "It's been quite nice having all these complementing skills, skills I think Queenstown can be proud that we have here, being such a small town." Edh says if someone was to hire the equipment used on the stream on a "normal day" it would easily cost about $30,000. "It's nice using our skill sets and our gear which is otherwise pretty much useless at the moment do something for the music scene that we love and something for the locals in Queenstown to enjoy on a Wednesday night. "We've found people do really enjoy watching a band from their living room, having it go in the background while they're cooking dinner."
The three businesses have been out of work since well before the lockdown, Edh says."It's keeping us on our toes and ultimately giving us something to do while we wait for events to return." Ideally, Industrial Sessions would like to get to a point where they're doing two performances a week." Hopefully it expands to more than just Queenstown, there are a couple of bands in Dunedin that could be interested or maybe even a couple of bigger names from Auckland."