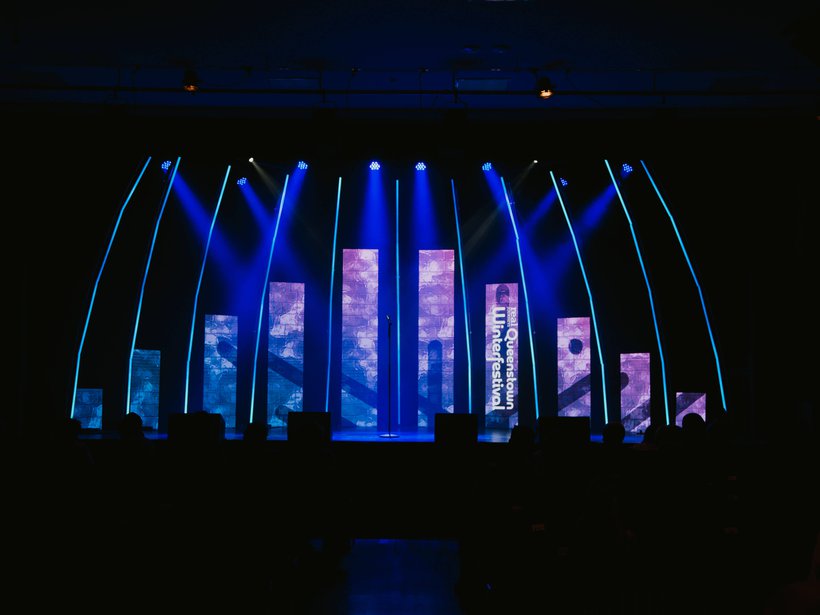 Comedy Night Igloo
Staying on theme with all things winter, we created this stage design based around being inside an igloo. Linear strips of VDO Sceptron were used on concave curved pipes to represent the curved walls of an igloo.
We installed our 6mm LED screen, which provided background textures for the comedians, as well as stings, names and sponsor logos. The panels were curved in a semi circle with staggered heights to reinforce the igloo shape.
Give.Give.
TomTom has a long history of supporting and sponsoring the Queenstown Winter Festival, helping to show what Queenstown has to offer to the world!
Tech Spec;
LED screen - ToppVision 6mm
Video strips - Martin VDO Sceptron 20