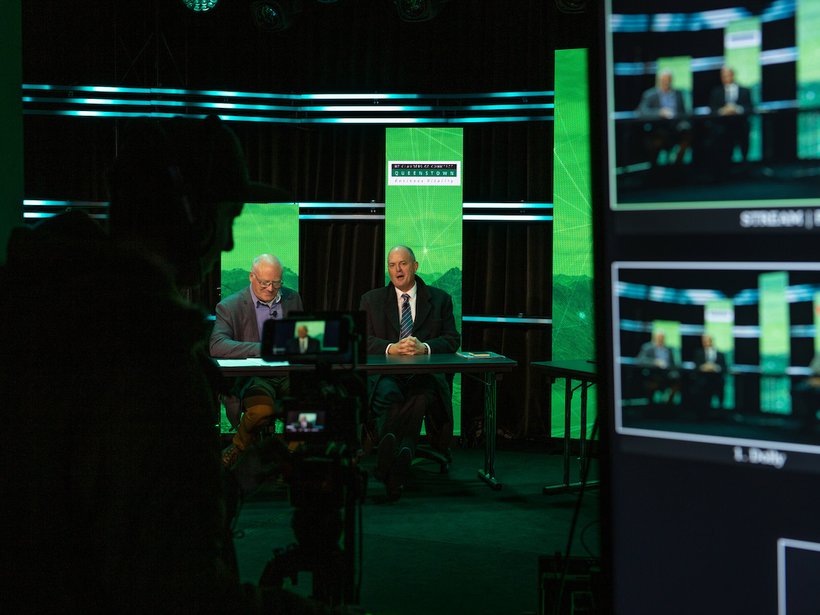 Chamber Of Commerce Live Stream
The TomTom live stream studio was put to use for a Q+A session for the Queenstown Chamber of Commerce members.
The Queenstown Chamber of Commerce, who were unable to have their members meet in person due to the social distancing restrictions, used the TomTom studio to connect with their members. The session was a chance for Queenstown business to ask politicians questions via the virtual meeting run on Zoom.
As there were multiple guests onstage, the usual zoom configuration wasn't going to work, so we used a multi camera setup to switch the relevant shot back into the zoom meeting, giving the members a better experience to the session.
Questions were then readout live for the guests onstage to answer live.
Tech Spec
LED Screen - VuePix DB 2.6mm pitch
Eye Candy - Martin VDO Sceptron 20
Control Switching - Barco S3 4K