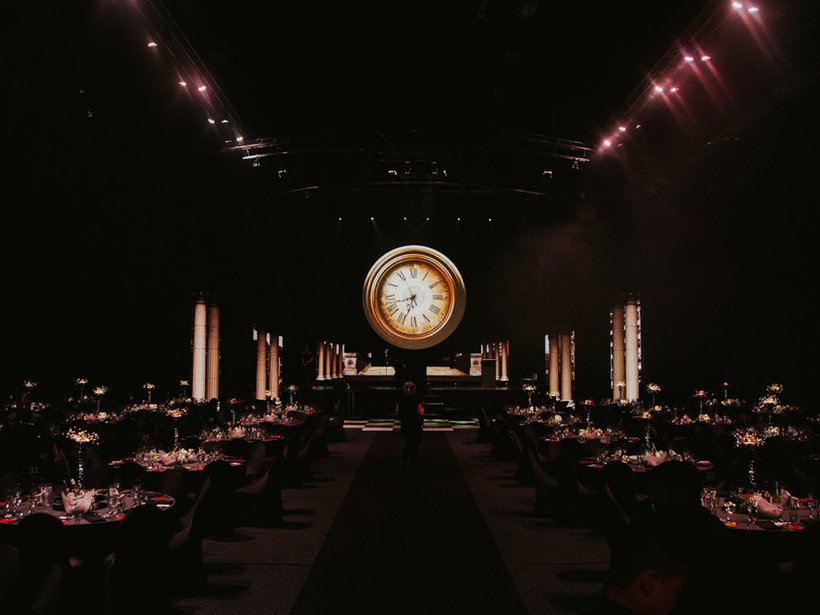 SBS 150
This design was created with Watson & Wyatt, celebrating 150 years of SBS bank, the evening transitioned through those 150 years with custom content for each era.

As the evenings design concept was set around a journey through time we decided to use our circular projection screen with clock face content as one of the anchoring pieces of the stage set. We flanked the stage with LED screen columns as supporting content surfaces.
In the ceiling we created two semi circular arches out of our sceptron strips.