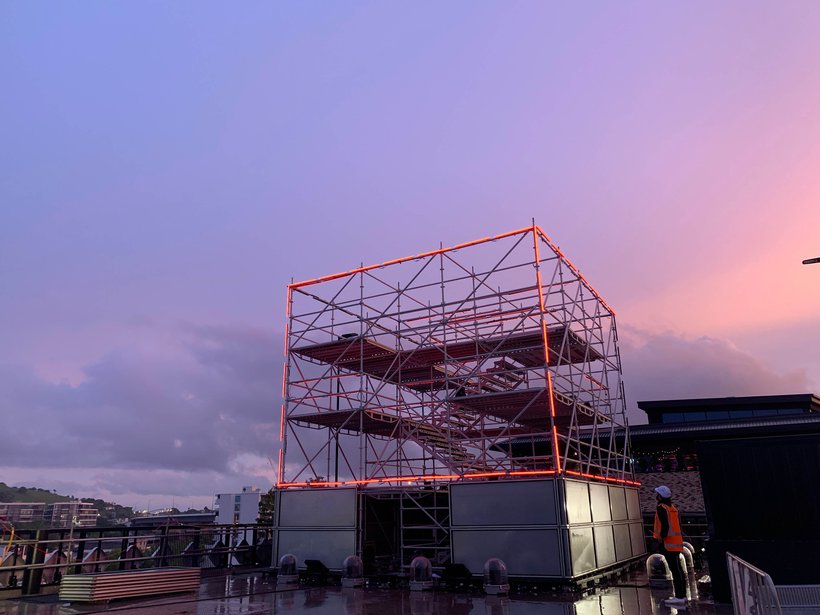 Westfield Mall Opening
We were contracted to head up to Auckland to install our Sceptron video strips onto a three story scaffold structure on the roof of the newly build Westfield mall. The opening showcase was filmed with drones and watched live by guests in the roof top bars adjacent to the structure.
The sceptron was mapped in three dimensions to allow the creative team to play with light in the width, height and depth of the structure. Strips were also installed throughout the middle of the scaffold around the live dance and orchestra performing on the three levels.
The map was created in Martins P3 software with content playing back on our Karst Hippotizer media server.
Tech spec;
Martin VDO Sceptron 20 (120m)
Martin P3PC Software
Green Hippo Karst Hippotizer media server