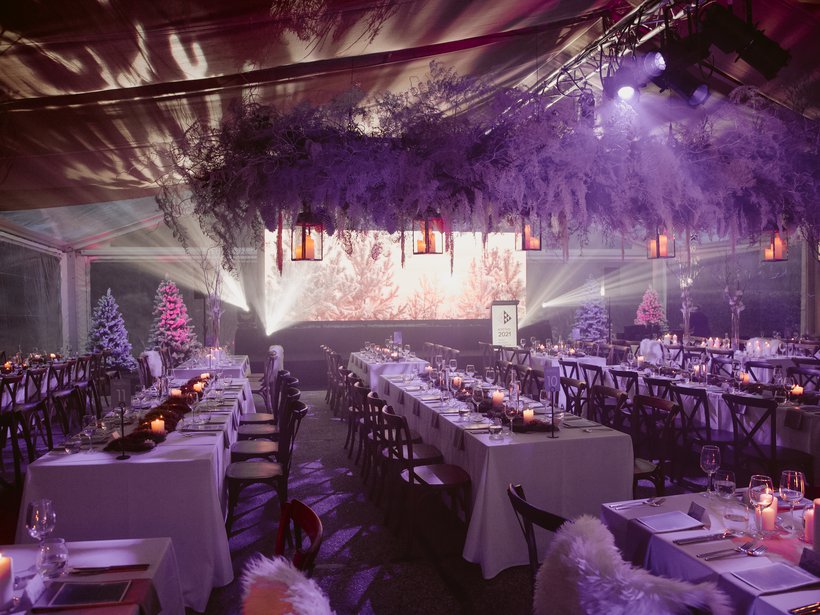 Venue Spotlight | Winehouse
Overview
Winehouse is an historic homestead nestled among the vines at the gateway to Gibbston offering beautiful gardens, rugged scenery and the very best of Central Otago food, wine and hospitality. Their professional team will ensure the needs of your guests are taken care of while you relax and enjoy your event.
Their catering team of In2Food Catering will tailor menus to showcase the very best of the region. Winehouse is an effortless venue that allows the flexibility to create your own unique experiences for your guests.
Capacity
Winehouse is one of Queenstown's most sought after event venues and can accommodate up to 250 guests. The courtyard pavilion seats 150 people with the option of a pavilion extension to create more space enabling you to welcome 250 guests for your dining event.
Located only 20 minutes from downtown Queenstown (or 15 minutes from the airport), at the gateway to Gibbston, the 'Valley of Vines', the property is green and spacious with not another building in sight! Perfectly placed, adjacent to the original Kawarau Bridge Bungy Centre, Winehouse has been welcoming guests for many years.
Key Features
This Historic homestead offers gorgeous bay windows looking out to the potager garden and French doors, making a dramatic entrance to the stunning courtyard pavilion. The grounds and surrounding area include grape vines, open paddocks, mountain bike trail and bungy jumping making a great location for team building activities.
For that spectacular arrival, they also have on site their own helicopter landing pad. The team will help you manage all of this so the day is seamless and holds a lasting impression with your team.

The TomTom Touch
Winehouse is a TomTom favourite. It's charming and elegant homestead decor and marquee is a great starting point in building the layers of our audio visual production.
Projection Mapping the marquee ceiling with bespoke content is a client favourite in this space, matched with our bespoke LED screen arrangements provides the perfect combination to set your event up for success, providing an immersive and impressive experience for your guests. Add some light beads and sceptron for some lighting accents to really set a luxury tone to your event.

Phone: +64 3 441 2887
Email: info@in2food.co.nz
Web: https://www.winehouse.co.nz/