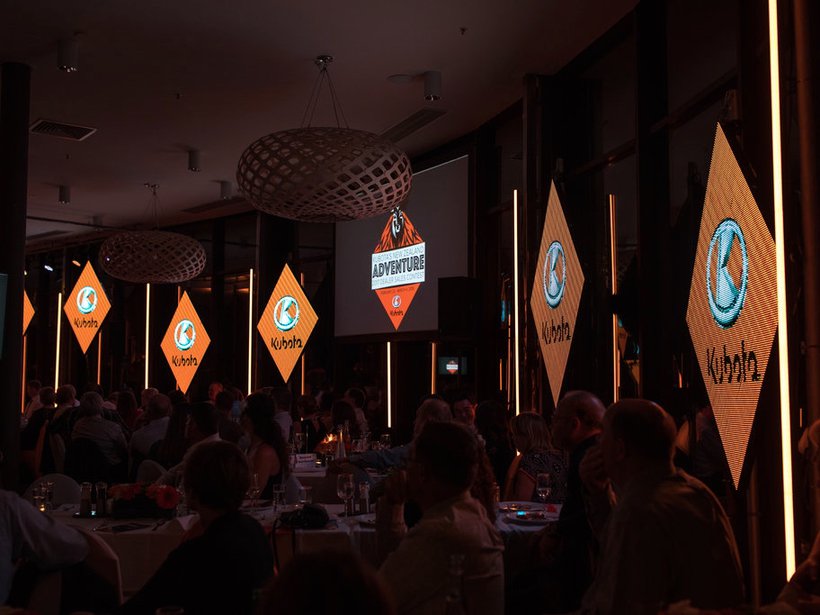 Skyline Restaurant Gala Dinner
The Skyline Restaurant is a great space for a gala dinner. Guests are seated over three tiers so everyone has a seat with a view.
For presentations, we used three projection surfaces across the windows with Queenstown in the background. Between the screens we set LED panels in a diamond configuration at different heights to give the dinner a unique look. The design filled the space but also allowed room for the guests to take in the view.
The pillars between the windows were lined with sceptron video strips, which were mapped with moving textures