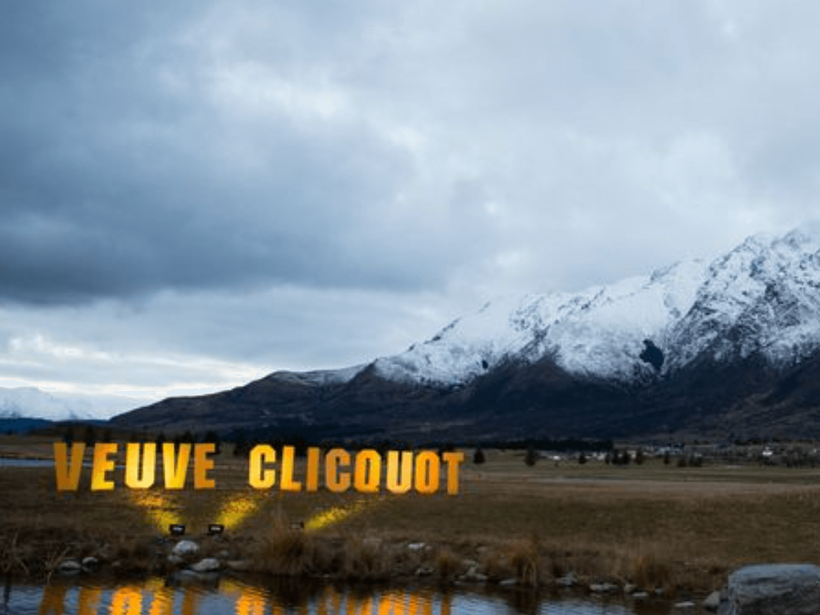 Clicquot In The Snow
One of the highlights for Clicquot in the Snow, the highly anticipated Kathryn Wilson Runway Show, held at the Jacks Point Clubhouse.
The ninth addition of Clicquot in the Snow held in Queenstown is one we alway look forward to. This year the fashion show was held in the Jacks Point Clubhouse.
We installed a truss of LED fixtures, which were used as house lights (in the sponsor Veuve's iconic orange) and then runway lighting for the show.
Following the show, the catwalk turned into the dance floor for the guests as a DJ played out the night & the champaign flowed!