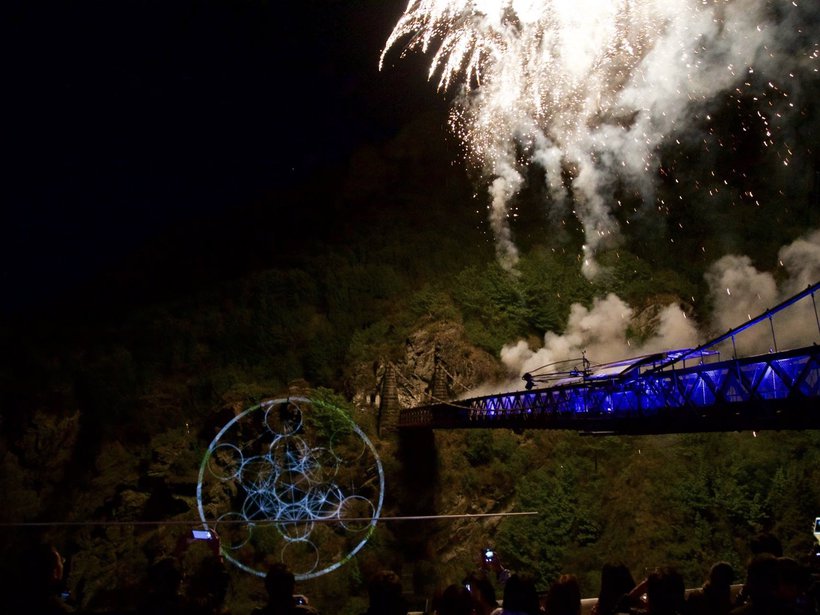 Bungy Projection
The animated content for this projection was inspired by our clients logo, which was created using mathematical equations.
Using music to lead the way, guests gathered outside, where they could see the projections transform the rock face across the river.
The geodesic shapes were drawn out, layer by layer in sequences projected onto the rock face at the Bungy centre as part of the evenings finale entertainment. All topped off with a fireworks display.
And this was only night two of their trip!
Tech Spec:
Projection - Christie Digital HD14K M
Playback - Resolume Arena