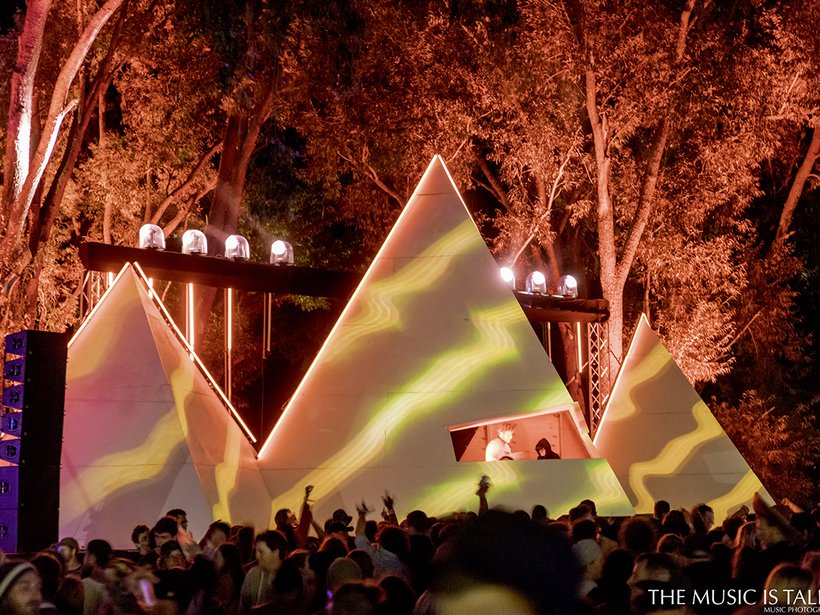 'Where The Wild Things Are' Pyramid Design
We were asked to provide an innovative lighting rig which was both powerful and impressive and the festival organisers give us a lot of creative freedom to experiment with unique designs and new solutions for Rhythm & Alps.
WTWTA is an exposed outdoor stage, with the design changed every couple of years. 2018 was the first year of the Pyramid design. The left and right faces of the pyramid gave us plenty to play with for the projection mapping at night. For the evening before sunset we used Sceptron to highlight and outline the pyramid stage, more linear strips of Sceptron were placed at the back of the stage to add depth and were topped with MAC101's for colour and movement on the dance floor.
The Martin VDO Sceptron fixtures helped us achieve a wide range of looks with intuitive control and high-quality color, both of which are essential for creating a powerful and immersive stage design.

Tech Spec
Christie Digital HD 14KM
Martin VDO Sceptron 20
Martin Mac 101
Control
Green Hippo Karst Hippotizer V4
High End Systems Hog4