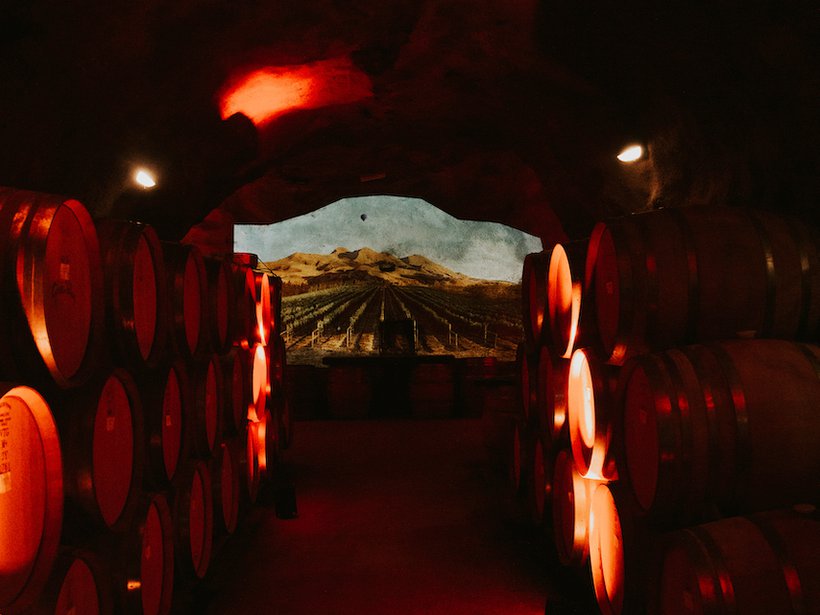 Gibbston Wine Cave Projection
The Gibbston Valley event space has a unique extra attraction for guests to experience, a wine cave!

For this event our client was Gibbston Valley Wines, they wanted something extra special for their guests wine tasting (on top of being in the cave). So we created projection content of the vineyard on the back wall of the cave.