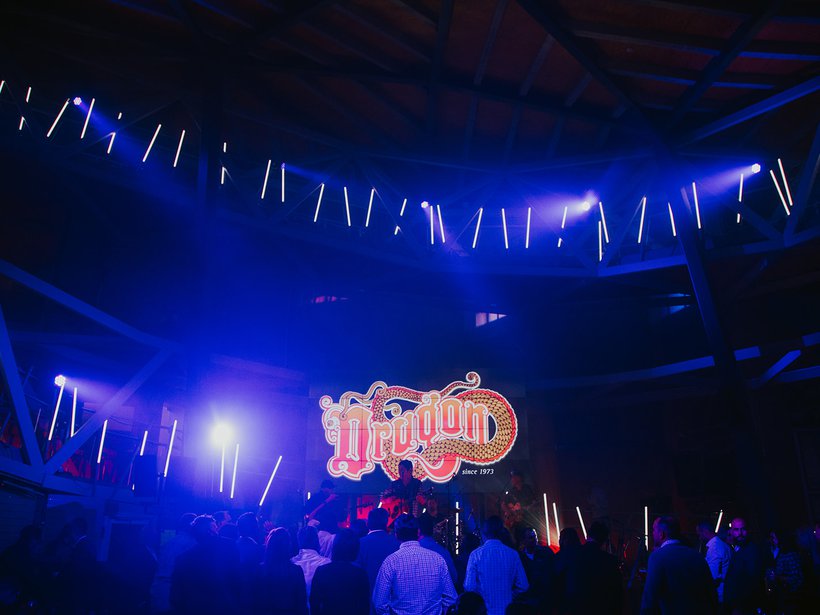 Dragon Performs At Bungy
There is a lot to play with in the Bungy Centre. For this one we used the unique staircase as a wrap around video screen.The big surprise for guests at this gala was a performance by the band Dragon.
We installed our Sceptron video strips to the handrail of the staircase, creating a wrap around video surface, mapped to create a party atmosphere, coming alive for the performance.
The diversity of the scpetron enabled us to run soft textures for the dinner part of the evening, then we utilised them as lighting strips for the band section, choreographed to the songs.
Tech Spec
Light / video strips - Martin VDO Sceptron 20 (120m)
Lighting - Martin Mac 101
Control - Green Hippo Karst Hippotizer V4
High End Hog 4