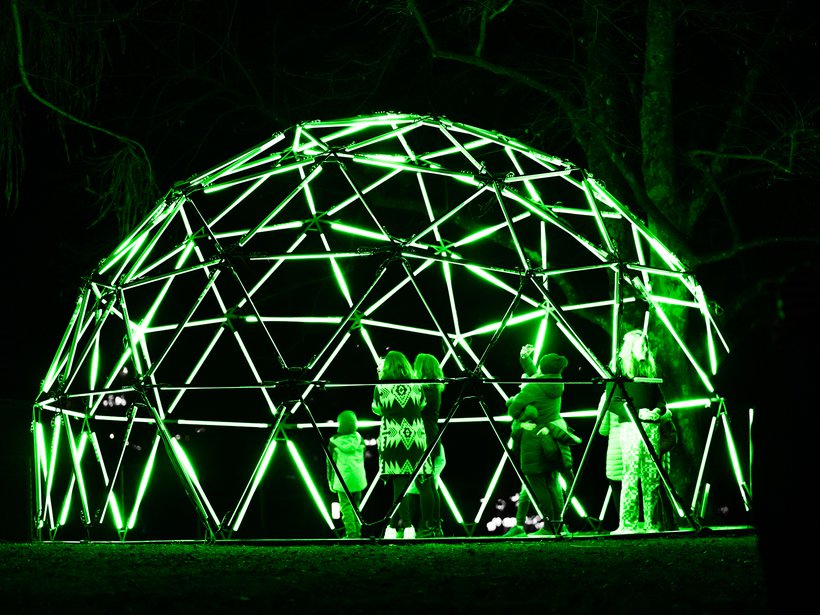 DomeDome @ LUMA
Each year the Luma - Southern Lights Festival brings a host of amazing visual artists to the Queenstown Gardens to bring an abundance of light to these cold winter nights. After being forced to scale things back in 2020 and Luma turning into more of a home-based experience, we are so excited to make a return to the gardens and have decided to try and do something a bit more out of our comfort zone!

Introducing the DomeDome… So good we named it twice!

Inspired by geodesic shapes this installation uses our Martin Sceptron video strips as the membrane structure of the dome, to combine engineering with lighting design. Paired with specially mapped 3D content, the dome really comes alive and turns into an ever evolving focal point. By placing the strips facing inwards, we have created an immersive space that festival-goers can enter and interact with, giving them a unique reality altering perspective.

Rather than thinking outside of the box, we encourage thinking inside the geodesic dome!